Plug-in Groups
Plug-in groups are a great way to connect with other young people as well as other members of the CLCYouth team. There are lots of different plug-in groups that happen. Each one is hosted by two members of the CLCYouth Team. So whether your into football, netball, music or gaming our hope is that you'll find a place where you can call home, and begin to flourish with confidence into the person that God has created you to be.
Plug-In Groups
Listed below are the Plug-In Groups running this term. Each one is hosted by two members of the CLCYouth Team. So whether you're into football, music, netball fancy a gaming we think that this a great opportunity for you to build deeper relationships within Youth, and is a great chance to make CLC your home. If you would like to keep up to date with info on our Plug-In groups, follow our Instagram page: @weareclcyouth.
Please be aware, that Plug-In Groups will not be running during the half term break.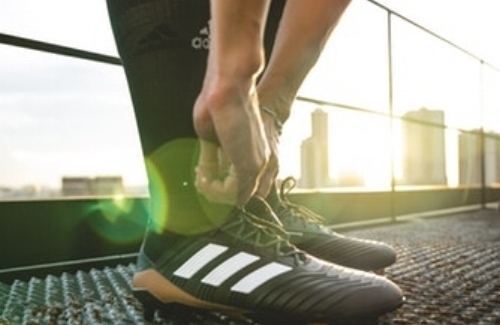 ***Please note that it costs £1 each week to cover the cost of the venue hire.***

LEADERS: Seth Sule

Fancy a kick about?

Well, lucky for you, each week we get together to kick a ball about. It's indoors so no need to worry about the winter weather. We ask that those who play wear suitable footwear, and make sure you bring some water, because it's thirsty work.

Football will meet Tuesdays from 7.30pm-8:30pm at Shenley Academy.

Each time we meet we'll spend a short time (2-3mins) at the end of our time together in prayer.
LEADER: Adam Burgoyne and Charlotte Burgoyne

Music Group exists to help young people play their musical instruments skillfully together. We practice worship songs that we sing regularly at church, and learn them together.

Please be aware, that we do not teach musical instruments, as we anticipate that young people who attend already have a competency with their musical instrument or vocal.

So if you play a musical instrument, why not sign-up and come and join us Thursdays, 7:30-9pm.

***There is no cost involved for this PLUG-IN group.***
LEADERS: Jon Salcedo and Mike Hughes
Enjoy gaming? Why not come along to the gaming plug in group where you can do exactly what it says on the tin. This will be a good opportunity to meet people who have the same interests as you. Bring your friends you don't want to miss it
This group will run on Fridays from 6-7.30pm at the Life House.
Please note that you will need to bring a £1 to play
LEADERS: Becca Hudson and Charlotte Burgoyne
Netball is our latest addition to the plug in groups. It is a great chance to have a fun and friendly game of netball. Whether you've never played before or you consider yourself a pro, netball plug in is for everyone and anyone aged 11-18 that simply fancies a game. It will be indoor so no need to let the weather stop you from coming.
Held on Tuesdays @ Shenley Academy 6.30-7.30